14 Ways to Relax Without Alcohol or Food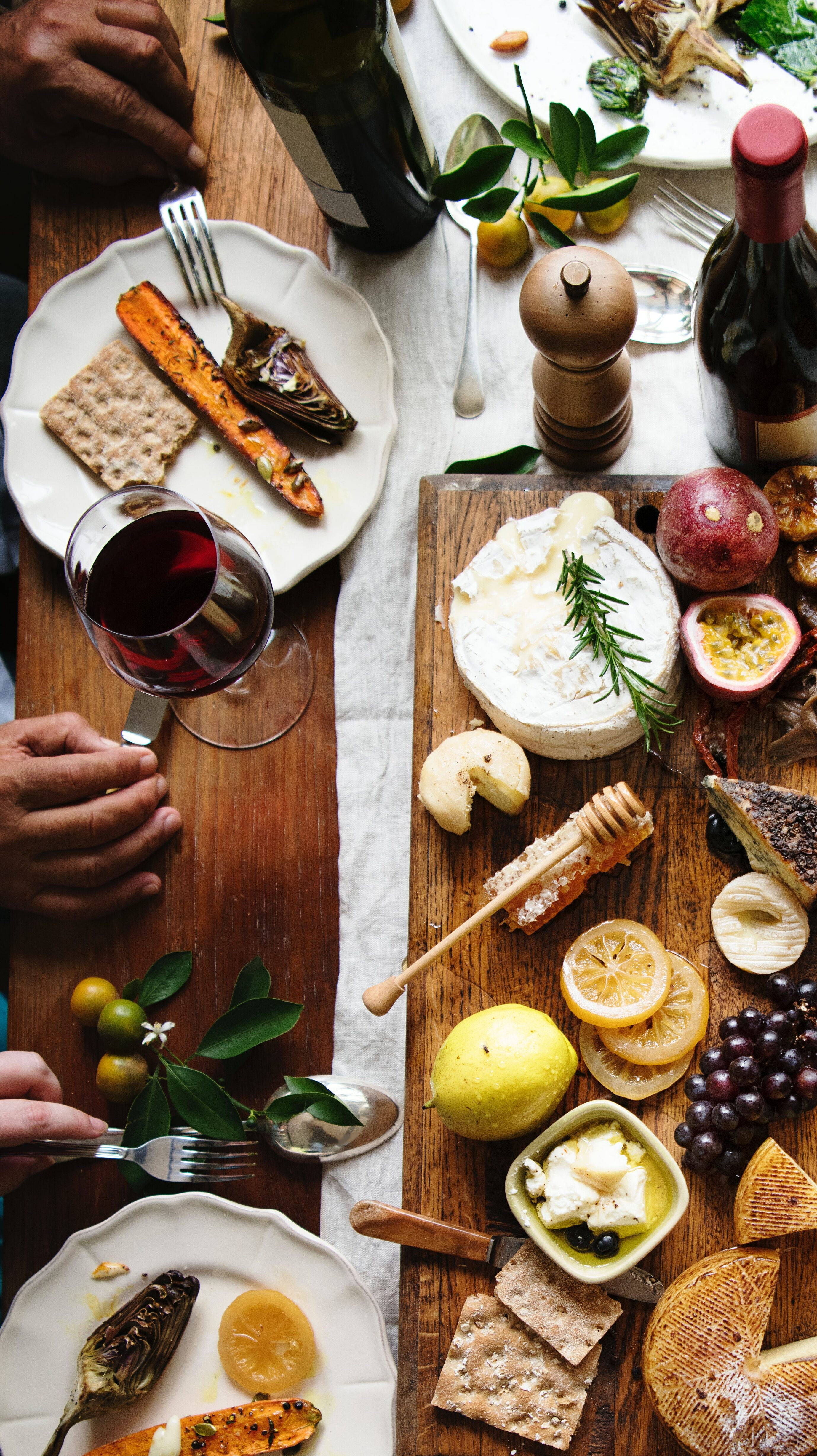 Happy hours can be a great way to unwind after a stressful day at work. You bond with your coworkers, talk about your day, and listen to some upbeat music. On the other hand, if you make such activities a regular routine, you could be taking in more alcohol and empty calories than you want. Plus, you may be training yourself to think that consumption is the only way to relax.
You can't remove stress from daily life, but you can learn to deal with it without creating more troubles. Start with these ideas for relaxing without alcohol or food.
Calorie-Free Ways to Relax on Your Own:

1. Breathe deeply.

Source: Pexels

Pause and take a few calming breaths. Inhale from down in your diaphragm instead of up in your chest. Lengthen your exhalations to match your inhalations. Focus on the air as it moves in and out of your nostrils.

2. Meditate and pray.

Source: Pixabay

Sit down for a few moments and connect with yourself and the divine. Observe your thoughts without judging them. Give thanks for your blessings.

3. Engage in visualization. Close your eyes and imagine something that makes you feel happy and inspired.
Source: Pixabay

Picture yourself surrounded by family and friends or excelling at a task that you find fulfilling.

4. Draw a bath.
Source: Pixabay

Fill your tub with warm water and enjoy a luxurious soak. Buy fragrant bath salts or make your own. Set out fluffy towels, candles, and other accessories of your choice.

5. Stretch your body.

Source: Pixabay

Make it a habit to stand up about every half hour when you're working at your desk. Place your hands on your lower spine for support, and do a slight backbend. Rise up tall, and reach your hands down to the floor, bending your knees if necessary.

6. Take a walk.

Source: Pixabay

Stroll around the block or hike the trails at your local park. Pick a quiet time of day and explore new routes.

7. Appreciate nature. Scientific studies prove that nature has the power to soothe us.

Source: Pixabay

Head outdoors or watch videos about sandy beaches and ancient forests.

8. Learn progressive relaxation.

Source: Pixabay

Experiment with progressive muscle relaxation. Start with your hands, squeezing each muscle group as you breathe in, and releasing as you breathe out. Continue across the rest of your body.

Calorie-Free Ways to Relax with Others:

Zumba or Spin class.
Source: Pixabay

Zumba or spin class cultivates community as well as stress relief and physical fitness. Bring a friend with you to your next class.

2. Play sports.

Source: Pixabay

As long as you avoid extreme competition, sports can be relaxing. Schedule a game of tennis or darts.

3. Go dancing.

Source: Pixabay

Take listening to music a step further by getting out on the dance floor. Sign up for rumba lessons or spend your next date night at a club with a live band.

4. Pet your dog.

Source: Pixabay

Remember your animal companions too. Studies show that talking to them actually tends to be less stressful than interacting with humans because we don't worry about being judged.

5. Talk it over.

Source: Pixabay

On the other hand, your fellow humans are probably going to have more insights into how to deal with your love life or conflicts at work. Call a friend when you need to vent or discover a different perspective on whatever is on your mind.

6. Laugh it up.
Source: Pixabay

Humor makes our struggles easier to bear. Spend time with others who encourage you to see the funny aspects of parenthood or practicing law.

Whether you're on your own or surrounded by friends, you can banish stress safely and effectively. Learning to relax without alcohol or food will help you to stay slim and peaceful.


My Recovery Road is an eMagazine dedicated to being "All About Recovery."  You will find articles dealing with Mental Wellness, Family Matters, Addiction, Faith, Videos, Music and more.   
My Recovery Road was birth from being in long term recovery ourselves and being Sr. Pastors for 15 years, the last 10 years pastoring a "Recovery Church." There are many roads to recovery for us we were raised in the church so we returned to our roots….by re-dedicating our life to our Higher Power Jesus Christ.
We understand that there are many roads to Recovery and this is ours.
Cultivating a Positive Outlook for Your Life
Exclusive eBook for members only.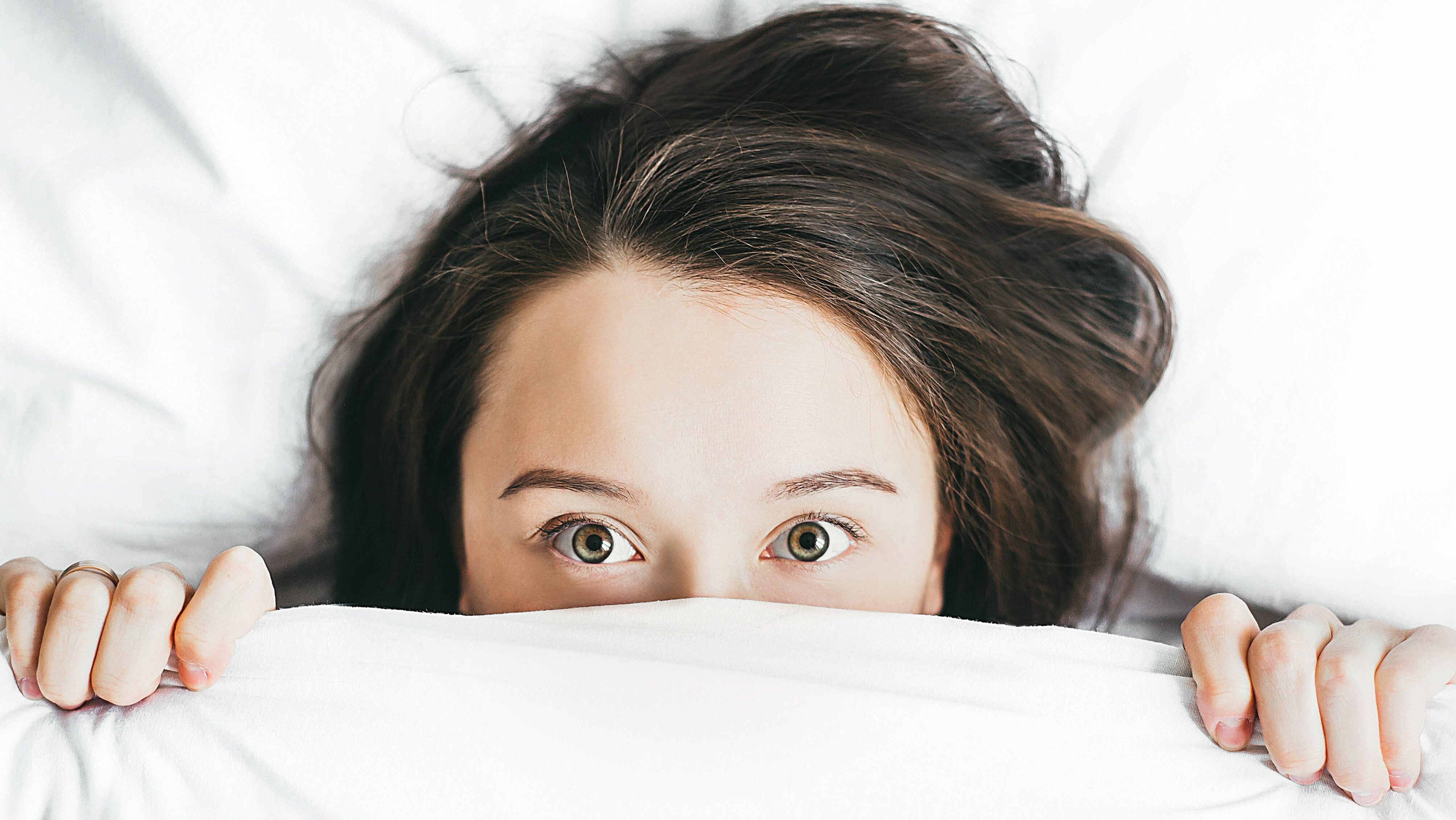 Fear is a natural emotion that humans feel whenever face with painful and challenging circumstances. We tend to be afraid to handle our concerns or even walk away from those things. However, the longer we suppress our fears in our subconscious minds, the longer it would affect our social and occupational functioning. Take the case of drug addicts who see drugs as a form of escape with their worries and personal issues. They've chosen to run away from their fears instead of confronting it. With this, it significantly changed them that affects only themselves but their families as well.

Overcoming fear is an important step to free yourself from situations or things that would limit you. It may take time to conquer it, but by taking action, you're doing a favor for yourself. Here are the useful tips that can help you to overcome your fears.

Recognize and Accept Your Fear
Source: Unsplash

The first step that you should do is to recognize your fears. It may be hard at first. But acknowledging it allows you to know that you need to do something to get rid of your worries. From there, you will understand that fears exist to warn us about the possible danger that we're going to encounter. It lets us know that we need to take better decisions in our lives.

2. Take Time Out 
Source: Pixabay

If your mind is clouded by fear and other unpleasant emotions, taking time out from it is your option. It means that you need to distract yourself from overthinking about it. You can go for a walk or take a nap to shift your mind. This is different from running away from your fear. This gesture is crucial as you need to get yourself ready in facing your fears.

3. Calm Yourself
Source: Pixabay

This relates to taking a break from your fears. Aside from engaging in diverting task, you can also practice calming yourself. Breath slowly and if you can, meditate for at least 5 minutes. By doing this, it makes you objective in facing your fears.

4. Visualize Happy Thoughts

Source: Pixabay

If you are letting your fears empower you, thinking about fighting it would not be easy. You must first create a mental image of happy thoughts. It can be anywhere and anytime with anyone. The main goal of visualizing your thoughts is to let make you relax and control your fear.

5..Seek Help
Source: Pixabay

If you think you don't have enough courage to overcome your fears alone, you can seek help. Talk with your trusted friends or family members so they can help you in facing your fear. They can also provide some advice that you can use. Apart from close friends and family, you can also seek the professional assistance of a psychologist or counselor. They can devise customized therapy programs to alleviate your fears.

6. Maintain a Healthy Lifestyle
Source: Pixabay

People who are empowered with their fears tend to run away from it. Some of them turn to alcohol and drugs, believing that it would subside their fears. Instead of forming a drug or alcohol addiction, you can maintain a healthy lifestyle. You can do regular exercise and eat nutritious foods. You can also get enough quality sleep to make your mind relax. By having a healthy lifestyle, you are making yourself physically and mentally ready to face your fears.

7..Plan, Practice, and Act 
Source: Pixabay

There are fears that you can conquer by acting it out. For instance, you are afraid to talk in public and want to defeat this fear. You can plan to enroll yourself in public speaking classes to boost your confidence and learn the techniques of managing your worries at the public places. After that, you can practice talking on the stage. You can do it alone or with the presence of a few people. The essence of this step is to gradually expose you to fear so when you're faced with the actual issue you'd be able to handle it well.

8. Treat Yourself
Source: Pixabay

Trying to overcome your fear takes a lot of courage. If you've been with a stressful day, you can reward yourself for doing your best. It can be anything that would bring happy feelings. It would also serve as your reminder that there are greater things that you have compared with your fears.