The Truth About Holiday Spirits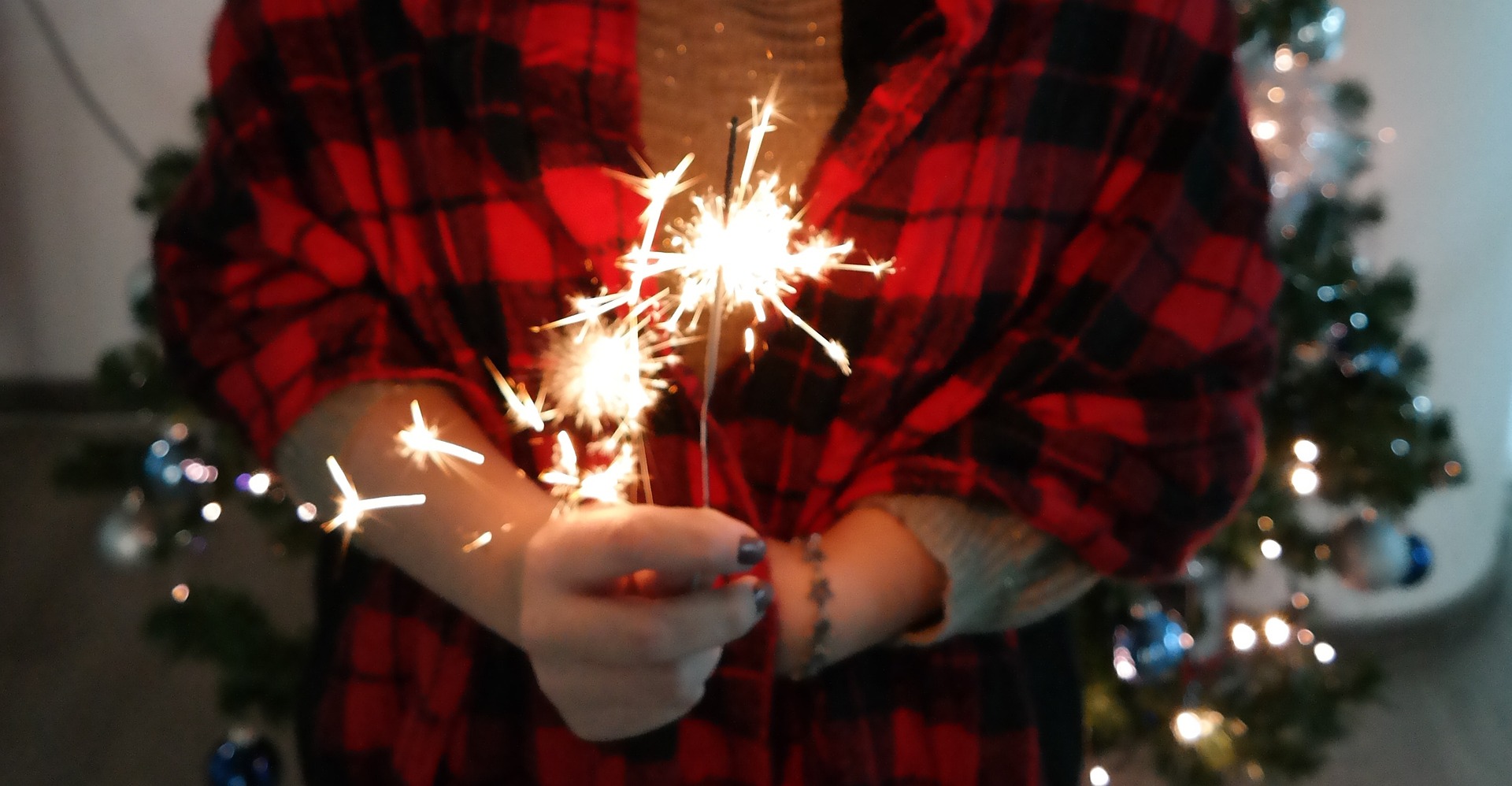 by the National Institute on Alcohol Abuse and Alcoholism
Many of us look forward to celebrations during the holidays, yet it is also a time when some people are more likely to drink beyond their limits than at other times of the year. Some people will experience adverse consequences that range from fights to falls to traffic crashes.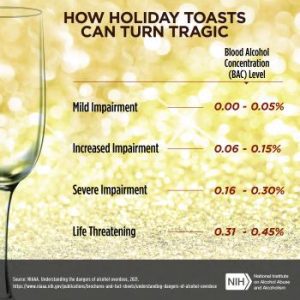 Myths Persist
Despite the potential dangers, myths about drinking persist, which—for some—can prove fatal. Scientific studies supported by the National Institute on Alcohol Abuse and Alcoholism provide important information that challenges these widespread, yet incorrect, beliefs about how quickly alcohol affects the body and how long the effects of drinking last.
Alcohol's Effects Begin Quickly, Before You Know It!
People may not recognize that critical decision-making abilities and driving-related skills are already diminished long before they show overt signs of intoxication. Initially, alcohol may appear to act as a stimulant, so people who drink may feel upbeat and excited. But don't be fooled. Alcohol decreases inhibitions and judgment and can lead to reckless decisions.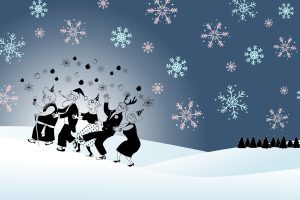 As people consume more alcohol, reaction times get longer and behavior becomes poorly controlled and sometimes even aggressive—leading to fights and other types of violence. Continued drinking causes the slurred speech and loss of balance that is typically associated with being drunk.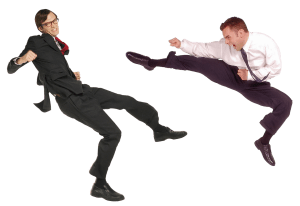 Alcohol can also cause blackouts—which are gaps in a person's memory while they were intoxicated. These gaps happen when a person drinks enough alcohol to temporarily block the transfer of memories from short-term to long-term storage—known as memory consolidation—in a brain area called the hippocampus. At higher blood alcohol concentration levels, alcohol acts as a clear depressant, which can cause people who drink to pass out if the dose is high enough. At even higher levels, people who drink face the danger of life-threatening alcohol overdose due to the suppression of vital life functions.
Even When Drinking Stops—Alcohol's Effects Do Not Stop
During an evening of drinking, it's easy to misjudge how long alcohol's effects last. For example, many people believe that they will begin to sober up—and be able to drive safely—once they stop drinking and have a cup of coffee. The truth is that alcohol continues to affect the brain and body long after the last drink has been finished.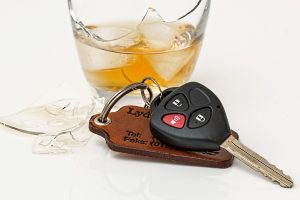 Even after someone stops drinking, alcohol in the stomach and intestine continues to enter the bloodstream, resulting in impaired judgment and coordination for hours.
Before You Celebrate—Plan Ahead
Of course, we don't intend to harm anyone when we celebrate during the holiday season. Yet, violence and traffic fatalities associated with alcohol misuse persist, and myths about drinking live on—even though scientific studies have documented how alcohol affects the brain and body.
Because individuals differ, the specific effects of alcohol on an individual will vary. But certain facts are clear—there's no way to make good decisions when you are intoxicated, and there's no way to sober up faster.
So, this holiday season, do not underestimate the effects of alcohol. Don't believe you can beat them, or they may beat you. Think before you drink.
Here are some tips to keep in mind if you host a holiday gathering:
» Offer a variety of alcohol-free drinks—water, juices, sparkling sodas. Alcohol-free drinks help counteract the dehydrating effects of alcohol. Also, the other fluids may slow the rate of alcohol absorption into the body and reduce the peak alcohol concentration in the blood. They also provide your guests with alternatives to alcohol.
» Provide a variety of healthy foods and snacks. Food can slow the absorption of alcohol and reduce the peak level of alcohol in the body by about one-third. Food can also minimize stomach irritation and gastrointestinal distress the following day.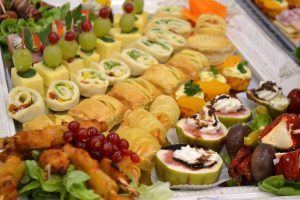 » Help your guests get home safely—use designated drivers and taxis. Anyone getting behind the wheel of a car should not have ingested any alcohol.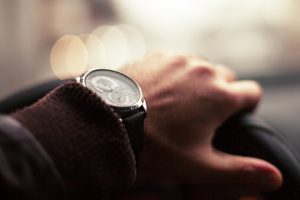 » If you are a parent, understand the underage drinking laws—and set a good example.
Sobering Up—Myths and Facts
Myth: Drink coffee. Caffeine will sober you up.
Fact: Caffeine may help with drowsiness but not with the effects of alcohol on decision-making or coordination. The body needs time to metabolize (break down) alcohol and then to return to normal. Also, when caffeine wears off, your body will need to deal with post-caffeine sleepiness, which adds to alcohol-induced sleepiness. There are no quick cures—only time will help.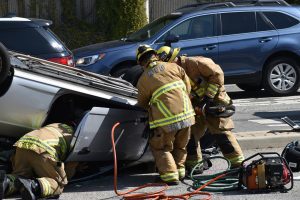 Myth: You can drive as long as you are not slurring your words or acting erratically.
Fact: The coordination needed for driving is compromised long before you show signs of intoxication and your reaction time is slowed. Plus, the sedative effects of alcohol increase your risk of nodding off or losing attention behind the wheel.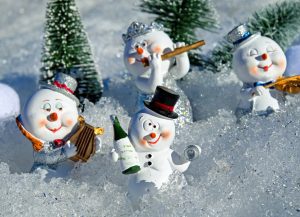 Myth: The warm feeling you get from drinking alcohol insulates you from the cold of winter. When you're drinking, there's no need to wear a coat when it's cold outside.
Fact: Alcohol widens the tiny blood vessels right under the skin, so they quickly fill with warm blood. This makes you feel warm or hot, and can cause your skin to flush and perspire. But your body temperature is actually dropping, because while alcohol is pulling warmth from your body's core to the skin surface, it is also depressing the area of your brain that controls temperature regulation. In cold environments, this can lead to hypothermia. So, wear a coat when it's cold outside, particularly if you are drinking alcohol.
Have a safe holiday season!
For information about alcohol use disorder and how to get help, please visit:
Advice for Resolving Conflicts in Your Relationships (And if You're Funny Use Humor)
The conflict has been brewing all day. The combatants are at crisis point, and it feels like the entire office is holding their collective breath waiting to see what happens next. At this point, they're ready for bloodshed, or at the very least, some very strong words.
No matter how much you like the other person, at some point, conflict is likely to happen. While most conflicts are fairly small (like trying to decide where to go out for dinner), left untended a conflict can fester and grow. That's why it's so important to resolve conflicts in your relationships before they have a chance to take on a life of their own.
How do you go about doing that?
Start by listening. But don't just listen to the spoken words, but the feelings behind them. It's the emotions that drive the conversation after all! By listening actively, meaning pausing to ask questions, clarify, and to reiterate what you think the other person is saying, you tell the other person that what they have to say matters. But more importantly, you're letting them know that they're being heard.
Look for resolution over being right. Giving up the notion that you have to 'win' is where you start seeing the solutions. Conflict is not a competition.
Stay at the moment. Instead of focusing on what happened that brought you into this conflict, pay attention to what's going on right now. Now isn't the time for blame. Rather look for solutions.
Decide what's important right now. It is called 'picking your battles' and is important in determining whether a thing is worth fighting over. Ask yourself if this is just an issue over a minor annoyance that will be easily forgotten, or if you have something deeper going on that maybe needs to be addressed.
Know how and when to disengage. That means being able to do what it takes to walk away. It might be forgiveness is in order. It might be that you're just going to need to agree to disagree. Worst case scenario? It might be time just to let the matter go entirely. Whatever the case, there's nothing to be gained by staying in the conflict.
Using Humor
The last thing anyone expects is for one of the key players in the conflict to open their mouths and… make a joke?
Maybe it doesn't feel like a resolution to the conflict, but actually, laughter goes far beyond being the clichéd 'best medicine.'  How? First of all, laughter takes the tension out of the situation, which is exactly what's needed to regain perspective, build stronger bonds, and yes, sometimes smooth over the differences.
How then do you effectively use humor to resolve conflicts?
Make sure that both parties are 'in on the joke.' By keeping humor wholesome – not at the expense of the other person, you're focusing on inviting them to laugh with you, rather than laughing at them. How can you tell if you're doing it right? Humor is tricky, and so your best indicator of getting it right is to gauge the other person's reactions. If they're not laughing, chances are they don't find it funny. Stop!
Check to make sure that you're using humor as a defensive weapon rather than as a positive tool. If you're using humor to mask emotions that you'd rather not deal with right now, then it's time to put a flag on the play. Stop immediately and ask yourself what it is that you're not dealing with and why.
Work on that sense of humor. Every good comedian knows how to read their audience. The same goes for using humor with another person, especially in a situation that's already a conflict. Watch the nonverbal cues. What language are you using? Keep the tone positive and light, and mean it. That means don't use jokes as a means of cruelty. Lastly, consider what you might use as an inside joke. Inside jokes not only keep the situation light but create a deeper intimacy with whom you conflict.
Most importantly, be Playful! A little bit of silly fun is a good thing. Not sure how to tap into that kind of fun and crazy side? Explore humor in other ways so that you always have a repertoire to fall back on. Watch things you find funny on TV or in movies. Listen to jokes. Read the funnies. Find that side of you that likes to play and encourage it with creativity and fun.
And no matter what, cut yourself some slack. It takes practice to be funny. Keep at it, and you'll find your natural sense of humor, and be able to tap into it when you need to. That conflict won't know what hit it!
Resolving conflicts isn't a hard skill to learn. By following these tips, you will discover how better to deal with conflict in every kind of relationship – whether business or personal. So take heart – a misunderstanding doesn't have to mean the end of the world. Instead, look at your conflict as a step toward better understanding that will, in turn, lead to better relationships in the long run.
What are the Causes and Benefits of Conflict?
Your day might have started fairly ordinary. Only somewhere along the way, things blew up. Now you're in the middle of a massive conflict with no clear idea of how you got there.
It's normal to fall into conflict – we're only human after all. Some conflict is even good for us! But did you know that by understanding how these blow-ups come about, you can learn how to avoid many of these conflicts in the first place?
Conflict comes about because we've hit a point of disagreement with another person. While a difference of opinion doesn't have to turn into conflict, every conflict has at its heart a difference of opinion. These differences manifest in these areas:
A difference in values
A difference in motivations
A difference in what you perceive is true or necessary\
A difference in wants
A difference in the understanding of various ideas or even ideals.
How do these differences then turn into conflicts?
The difference has somehow become perceived as a threat. Whenever you feel threatened, there's going to be trouble. Threats bring out that whole urge to fight to protect what's important to you. Hence, your disagreement escalates into the realm of conflict.
You've let that conflict fester. So, what might have felt like a minor threat at the beginning has become something much bigger in nature because of two factors. First, you neglected the conflict by not dealing with it right away. Second, the passage of time has given the conflict room to grow. So, now it's blown up into something bigger than it ever was in the first place. How? Keep reading, and you'll see.
By now your perception is off-kilter. It might be that what you perceive to be a threat – was never a threat in the first place. How does this happen? Chances are you lost your objectivity in the situation. Especially if you feel threatened. Then add to it #4.
Your emotions got involved. Conflicts tend to attract strong emotions. But the stronger the emotion, the more likely you are to blow things out of proportion. Emotional reactions also make it a lot harder to deal with a conflict in the first place, so chances are if you get emotional, you've already let things get out of control.
Are There Benefits of Conflict?
When you experience a violent storm, it's easy to rail against the weather. The wind and the rain can seem terrifying, especially when coupled with the crash of thunder and the bright crackle of lightning splitting the sky. But ask any farmer, and they'll tell you that even storms have their benefits. The rain is necessary for their crops. And believe it or not, when lightning strikes the ground, it puts nitrogen into the soil that is essential for things to grow.
Likewise, conflicts have certain benefits that we don't always see. Keep reading to find several of them you might not have considered before now.
Conflicts make us aware of new ways to do things. The very fact that there's a conflict tells you that someone else has a different point of view from your own. By exploring those conflicts, you are likewise invited to explore the idea from a new angle and see a new solution that wouldn't have occurred before.
Conflicts enable us to verbalize what we want. Think of conflict as a way of being able to genuinely express yourself that doesn't come up easily at other times. It's through conflict that we decide what's important to us, and how to put those feelings into words.
Conflict drives flexibility. When we conflict, we're hoping for others to see our point of view. But also in dealing with conflict, we're forced to see the point of view of those around us. That is where we learn how to become flexible, to acknowledge that we're not always right. The conflict then becomes the teacher of two traits that you can't live without—that of being open-minded, and of understanding humility.
Conflict forces us to listen. The only way to resolve conflict is to listen openly to the other person. Through listening, we acquire wisdom and learn to make better decisions.
Conflict drives solutions. When you deal with conflict, you are likewise dealing with a problem that needs a solution. Resolving that conflict means finding those solutions, usually in new and innovative ways. Conflict, thus, forces us to solve our problems in creative ways.
While you might shy away from the idea of conflict, it's good to remember these benefits. Without conflict, we stagnate. So while the storm outside might rage, remember that all tempests do come to an end. The sun will come out again, and in that light, you'll be able to see how much you've grown and benefitted by that conflict.
You need to maintain your objectivity, keep your emotions in check, and realize that every conflict is an opportunity to grow. Conflicts are normal in life. But it's the resolution of conflicts that draws us closer together and builds both trust and intimacy.
Cultivating a Positive Outlook for Your Life
Exclusive eBook for members only.